La Guingueta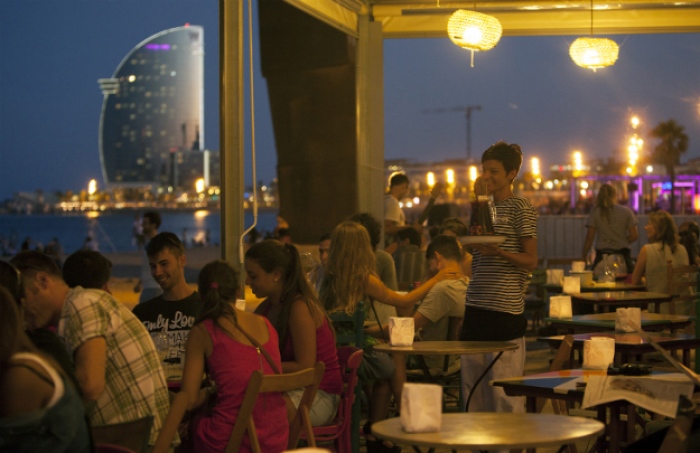 La Guingueta by great chef Carles Abellan is right at the sea front, our beaches, are a reference to our traditions and our city in summer, with good weather provides an informal way, a service of beverages, ice cream, sandwiches, salads and tapas at our bathers to recharge and return to enjoy the beaches with an atypical menu for a snack bar such as mussels with sage and lime and the Rocambolesc ice cream created by chef Jordi Roca. Open from April until November.
Address:Platja de Sant Sebastià 08001
Area: Seaside
Phone:34 93 101 0281
Opening times:9.00 - 24.00 h. Open from April until November.
Cuisine: Tapas , Cocktails , Sandwiches , Hamburgers , Market-fresh , Author
Type: Restaurant
Facilities: Views, terrace, afterwork
How to get there:
Closest station:

San sebastian LF
Recommended Features Nearby La Guingueta
Other recommended restaurants similar to La Guingueta:
Other restaurants same rating near to La Guingueta: