Mercat de la Boqueria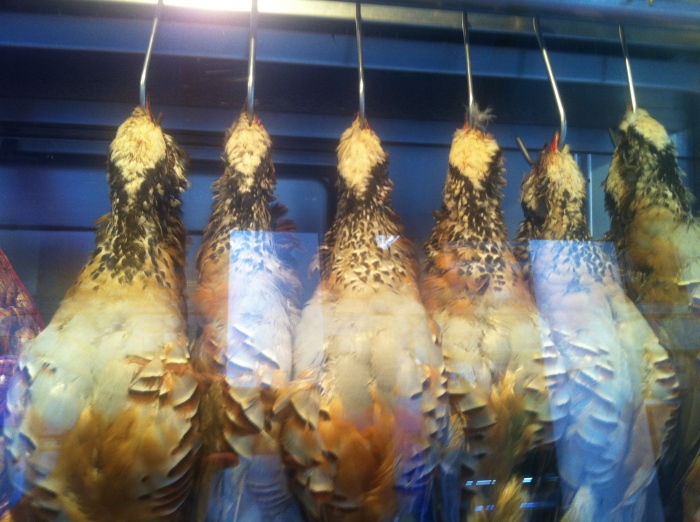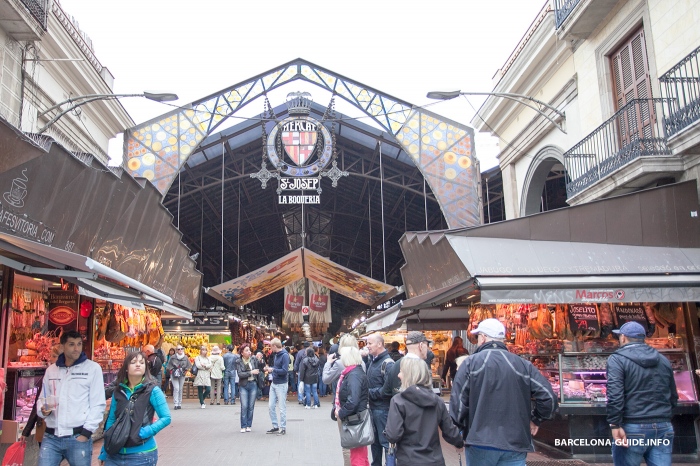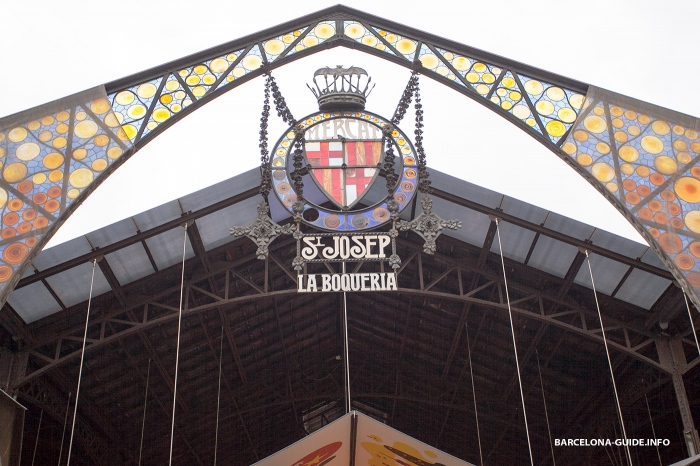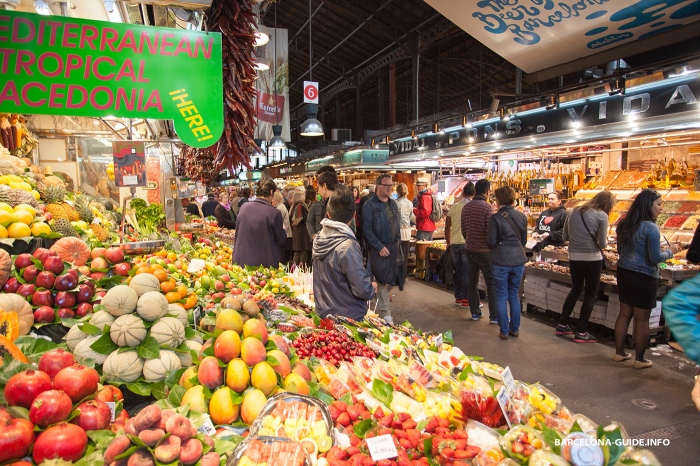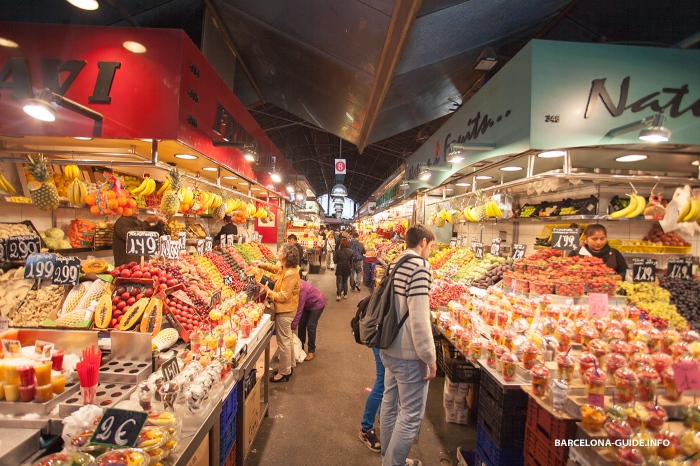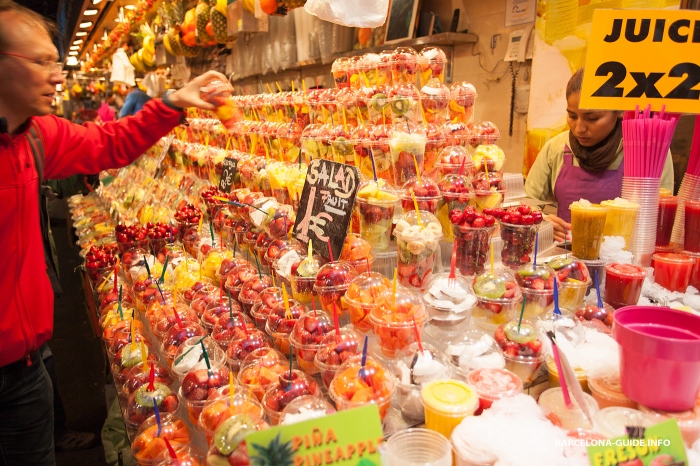 La Boqueria or the " Mercat de Sant Josep", it is a district fresh fruit and vegetables market and one of the most lively spots of the city of Barcelona, because of the intense economical activity and for the great amount of turists that come here every day. It is located  in Rambla anda short distance from Liceu Theater.
This Market has 2.583 m² of fresh produce in around 300 kiosks ofering a great variety of homemade and exotic products for wholesale and for home consumption.
Type: Infrastructure
Year built:1840
Address: Rambla, 91 Barcelona 08002
Area: Gothic Quarter
Phone:+34 933 18 20 17
email:[email protected]
Opening times:8am- 8:30pm
Author: Mas Vilà
Area of interest: Architecture, Gastronomy, Tradition, Interior or Industrial design
Services: Restaurant, Shop, Bar
How to get there:
Closest station:

liceu L3
Other stations:

plaza catalunya L1 L3

FGC barcelona plaza catalunya L7
Recommended Features Nearby Mercat de la Boqueria
Restaurants Nearby Mercat de la Boqueria:
El Pinotxo de la Boqueria, El Pinotxo de la Boqueria, El Quim de la Boqueria, El Quim de la Boqueria, Kiosk Universal de la Boqueria, Kiosk Universal de la Boqueria, Casa Guinart, Casa Guinart, Irati Taberna Vasca, Irati Taberna Vasca,