Kiosk Universal de la Boqueria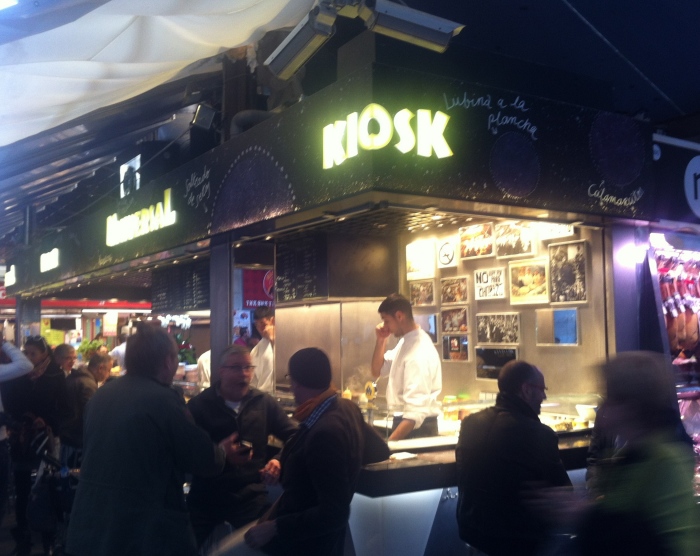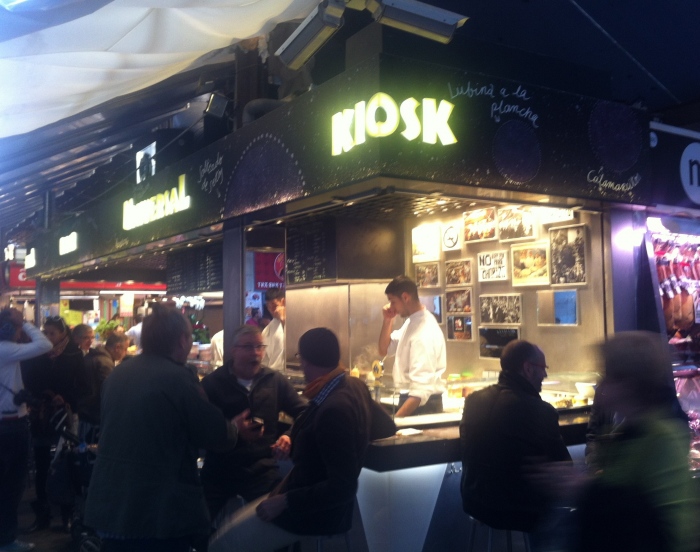 One of the jewels inside the Boqueria market, food market only in the bar with seafood, mushrooms and vegetables, nebraska steak, only grilled, without complications.
Recommend any dish of the season, varied and porcini mushrooms or seafood. Only for meals.
Try to go early to avoid a wait standing in the middle of the crowded Boqueria market.
Address:Mercat de la Boqueria, parada 691 08002
Area: Gotic
Phone:+34 93 317 82 86
Opening times:08.00h - 16:30h
Cuisine: Seafood & Paella , Tapas , Catalan , Spanish
Type: Restaurant
Facilities: Classic
How to get there:
Closest station:

liceu L3
Other stations:

plaza catalunya L1 L3

FGC barcelona plaza catalunya L7
Recommended Features Nearby Kiosk Universal de la Boqueria
Other recommended restaurants similar to Kiosk Universal de la Boqueria: